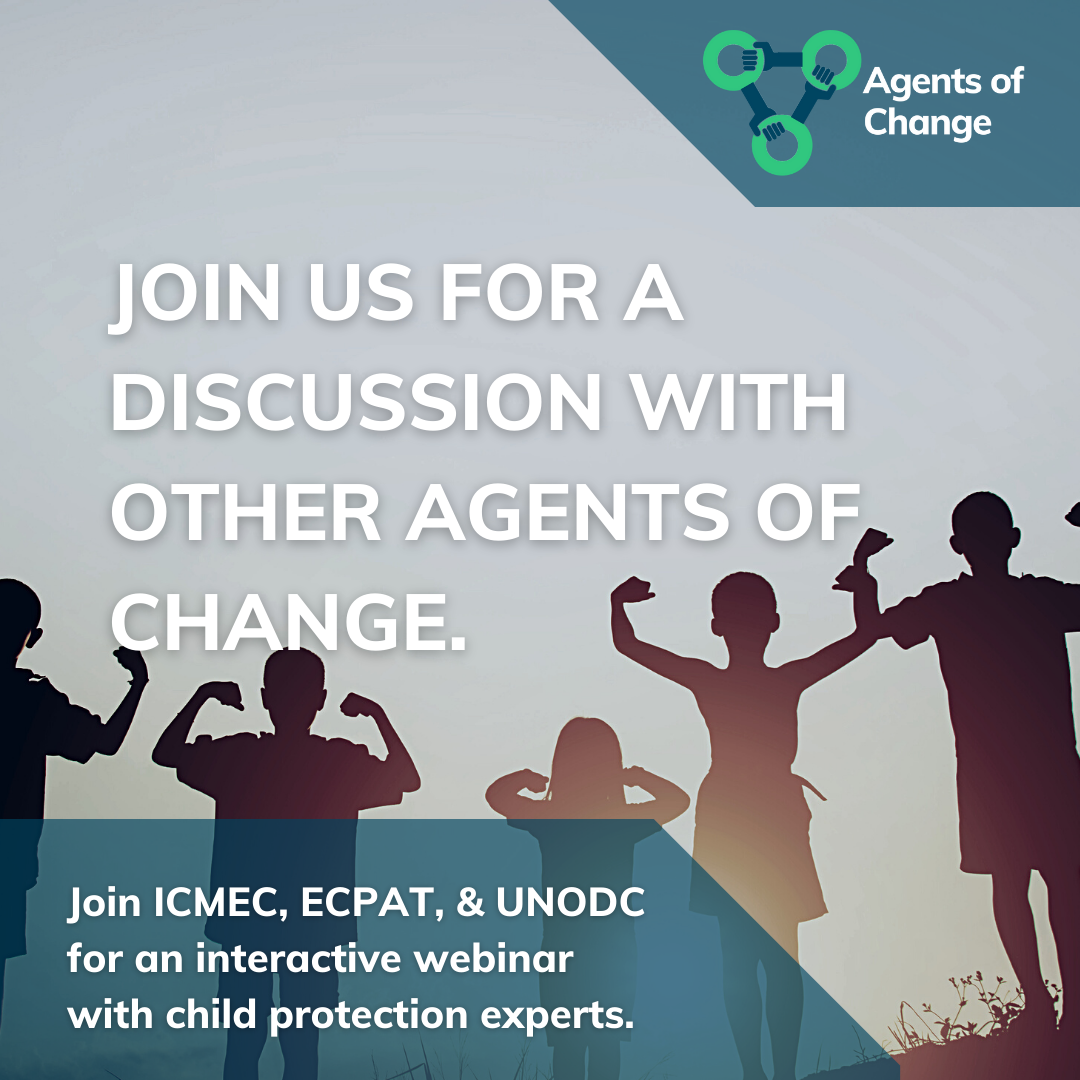 Want to learn more about being an Agent of Change? Here is your opportunity to learn directly from the experts! 
Join ICMEC, ECPAT International, and the UNODC in a webinar discussion in honour of the European Day on the Protection of Children against Sexual Abuse and Sexual Exploitation. This webinar will give you the chance to learn more about the Agents of Change e-learning course and the importance of coordination between frontline workers in the fight against child sexual exploitation and abuse. 
The webinar will take place on Zoom this Thursday, November 18, at 9:00 a.m. US-Eastern & Bogota Time, 9:00 p.m. Bangkok Time, 3:00 p.m. Central Europe Time. 
Host and panel moderation: Fabio González, ECPAT 
Zoom link: https://bit.ly/30brCel