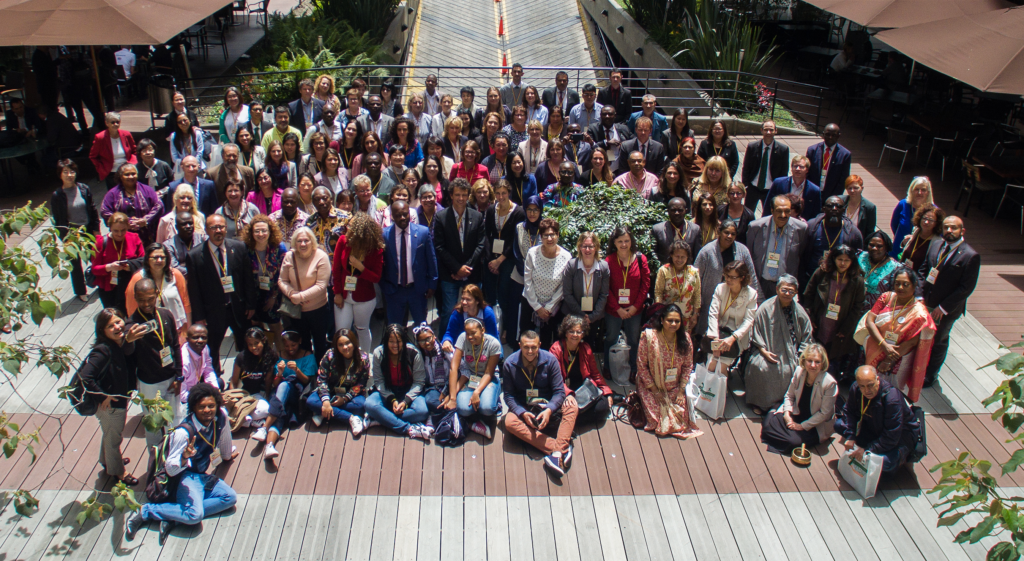 To effectively address a big global problem like child sexual exploitation is a complex effort. It requires a solid understanding of the nature and scope of this crime, and the platform, access and influence to push for the critical systemic and societal changes necessary to end it. This can only be achieved if all relevant stakeholders around  the world proactively engage, join hands and act in coordination. The role of civil society in this coordinated effort is cross‑cutting. While they often play an important role in providing frontline services for rehabilitation and reintegration, they are also uniquely positioned to bridge local communities, government, and the private sector. Accordingly, it was the initiative of a number of dedicated civil-society organisations in May 1990, that inspired a first global campaign to address child sexual exploitation, out of which ECPAT International was established.
Since then, ECPAT has grown into the world's largest influencing network fully dedicated to ending the sexual exploitation of children. It has successfully provided a platform for civil-society to engage with governments, intergovernmental institutions, the private sector, academia, the media and the general public, including children themselves, to push for better protection from and prevention of child sexual exploitation. Membership with ECPAT however always remained limited to civil society with the global network currently consisting of 124 civil society organisations across 103 countries.
The growth of our membership was not inspired by a quick expansion strategy. This growth took place throughout a process lasting over 30 years, carefully engaging with like-minded organisations, joining hands on research, advocacy and campaigning efforts and forging collaborations on national, regional and global levels. Some of those collaborations eventually evolved into network membership.
In this spirit, ECPAT membership is by invitation only. Membership application processes are solely initiated based upon recommendations of the Credentials Committee, the dedicated body of the ECPAT Board of Trustees dealing with membership issues.
ECPAT does not accept or process unsolicited membership applications.