However, limitations still exist. For example, boys are not protected within current rape laws, some online sexual offences against children are not criminalised and trafficking legislation has major loopholes.
Protections against online sexual exploitation are limited
Despite digital development and information about children's vulnerability to online sexual exploitation, both legislation and awareness on child sexual exploitation online are lagging.
75% of children surveyed did not know how to protect themselves from online sexual exploitation.
In a 2017 study, 452 children aged 5-12 were asked if they knew how to protect themselves online—75% said they had little or no information on how to do so. Nearly 15% of children in the survey reported experiencing online abuse. 47% of those who reported experiencing abuse were boys, while 53% were girls.
The Penal Code criminalises 'producing or selling obscene books [and] pamphlets', which may be used to cover also the production, sharing and viewing of child sexual abuse material. The newer Child Act from 2018 defines explicitly child sexual abuse material and prohibits some related offences. However, it also falls short of international standards as defined by the United Nations Optional Protocol on the Sale of Children, Child Pornography and Child Prostitution*, as it only includes visual materials and not, for example, audio, written or illustration.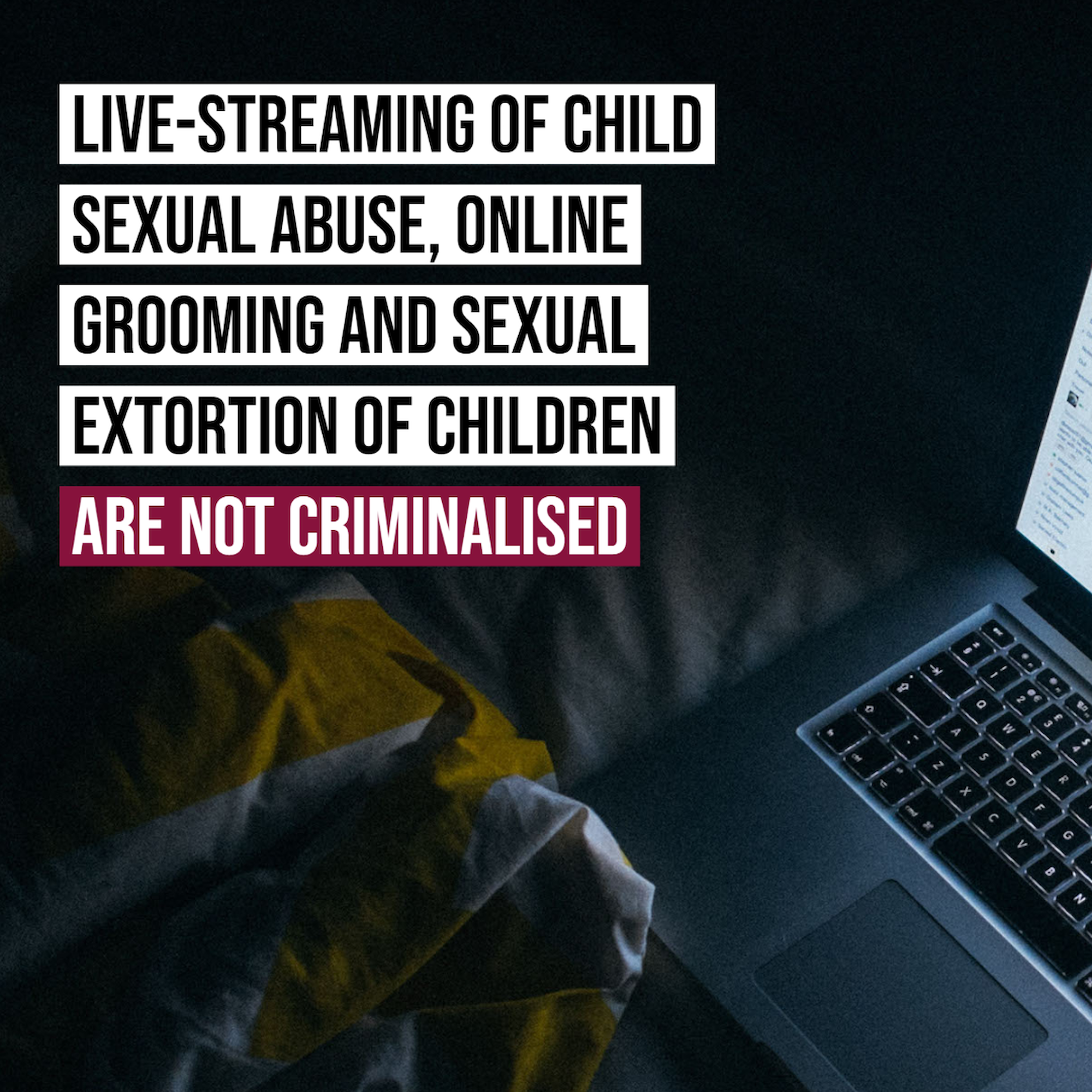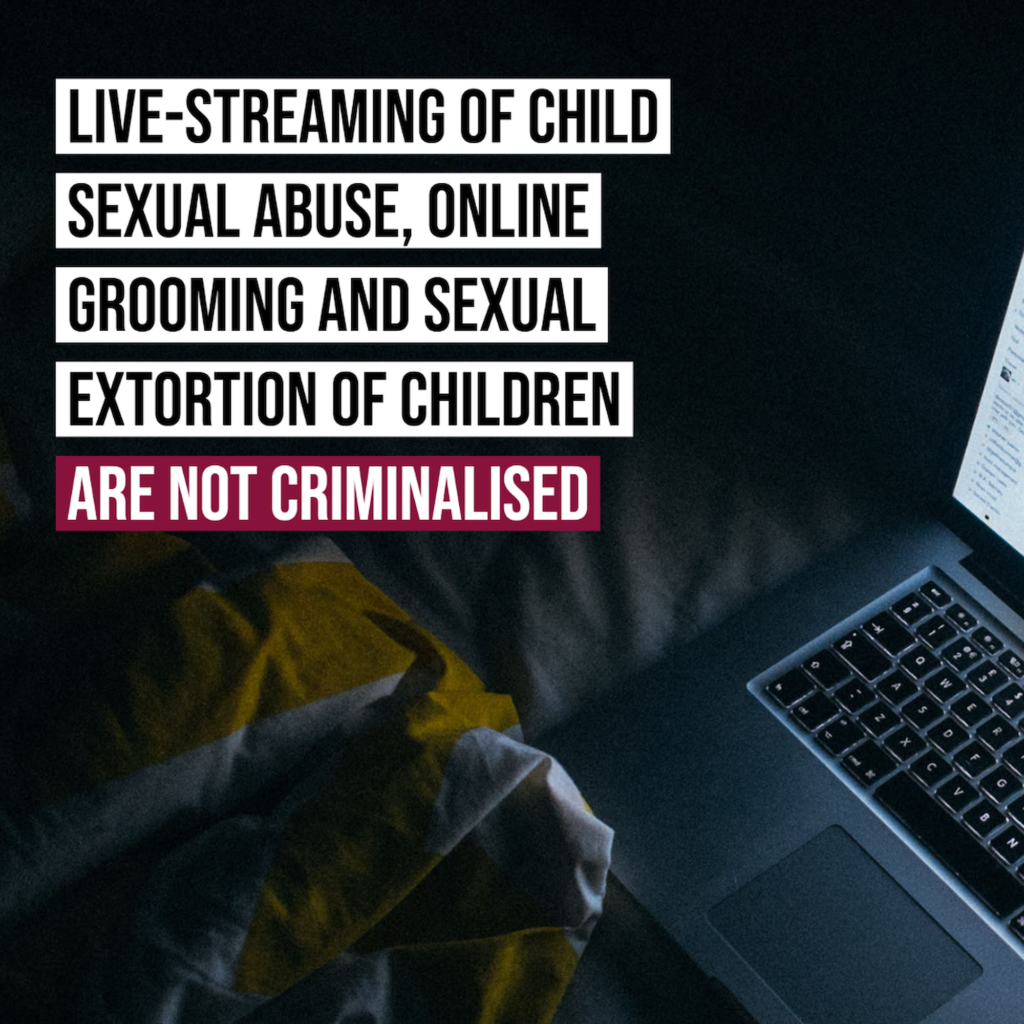 In Nepal, online live-streaming of child sexual abuse, online grooming and unwanted sexting or sexual extortion are not criminalised. Nepal also does not mandate Internet Service Providers to report child sexual abuse material that is hosted on their servers. These loopholes explain the score of 0/100 in the Index's indicator for online grooming and 33/100 for Internet protections.
'Children Can Never Consent to Their Own Exploitation'
Nepal has not yet ratified the UN Protocol to Prevent, Suppress and Punish Trafficking in Persons, Especially Women and Children (Palermo Protocol). The Human Trafficking and Transportation (Control) Act (HTTCA), enacted in 2007, is the framework to protect children from trafficking in the country. The act covers sexual exploitation in prostitution as well as many aspects of the movement of a person for exploitative purposes.
Although the HTTCA suggests harsher penalties when the victim is a child, it fails to capture the most important aspect of the Palermo Protocol:
A child can never consent to be a willing participant in their own exploitation;
Trafficking of children does not have to include threats, use of force, coercion or abduction etc. for it to be an offence.
The HTTCA does not differentiate adults from children in the description of the crime, which means that it also does not outline that a child can never consent to being exploited. In practice, this means that a child who is trafficked for sexual purposes through coercion can be seen as voluntary engaging in their own exploitation, and would therefore not be rightfully protected.
This article is based on a research briefing paper by ECPAT International.