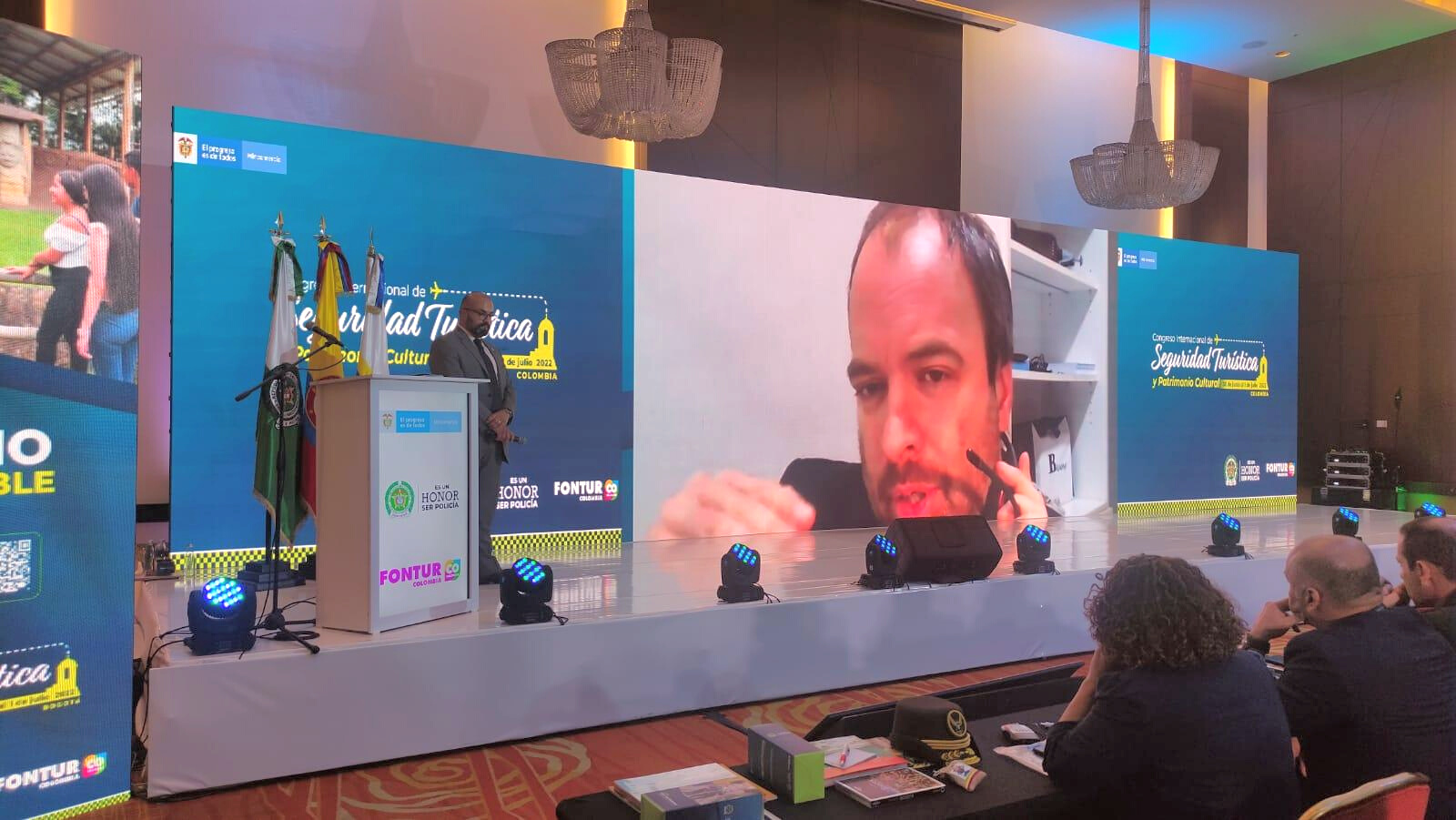 How are civil society organisations and law enforcement working to prioritise child protection in the reactivation of the travel and tourism industry?
Bogota DC, Colombia—On 1 July, ECPAT International's Executive Director, Guillaume Landry, and Regional Coordinator for the Americas, Fabio Gonzalez Florez, attended the Second International Congress on Tourism Safety and Cultural Heritage. 
Hosted by the National Police of Colombia, the event brought government and law enforcement officials together with professionals serving in the travel and tourism industry. The event covered topics from law enforcement approaches to the protection of patrimony and tourism destinations. 
ECPAT International hosted a discussion on child protection in the context of travel and tourism, sharing insights on: 
The emerging trends in the sexual exploitation of children within the travel and tourism industry

 

Our findings on how victims, perpetrators, and frontline workers navigate the travel and tourism sector

 

How the COVID-19 pandemic has changed the dynamics of the sexual exploitation of children

 
Learn more about our work in the child protection space:
Find out how frontline workers can better support child victims of sexual exploitation through the

'Agents of Change' program

 

Learn about ECPAT's

A2J Initiative

: Understanding challenges in access to justice for child victims of sexual exploitation in a post-COVID-19 era