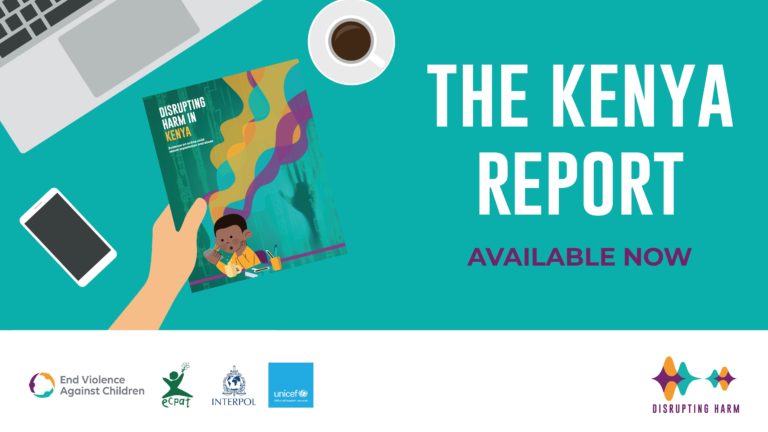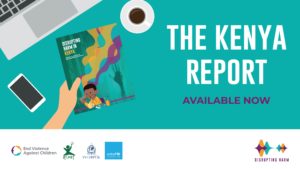 In early 2019, the End Violence Partnership invested $7 million to develop Disrupting Harm, a holistic and innovative research project that aims to better understand how digital technology facilitates the sexual exploitation and abuse of children.
The Partnership brought together and funded three global organisations – ECPAT International, INTERPOL and the UNICEF Office of Research – Innocenti – to undertake new research in 13 countries across Eastern and Southern Africa and Southeast Asia. This type of high-quality research and assessment is new and unique in that it uses a multi-sector approach and the specific expertise of these three global agencies and their local partners.
Today we launch our first country report: Disrupting Harm in Kenya. Read the report here.
Disrupting Harm in Kenya has highlighted a number of key areas when dealing with online child sexual exploitation and abuse (OCSEA):
Internet-using children in Kenya are subjected to OCSEA. Most offenders are someone the child already knows. These crimes can happen online or in person but involving technology.
Among those who were subjected to OCSEA, Facebook and WhatsApp were the most common social media platforms where this occurred.
The law enforcement, justice, and social support systems need greater awareness, capacity, and resources to respond to cases of OCSEA.
Important OCSEA-related legislation, policies, and standards are yet to be enacted in Kenya.
ECPAT wishes to acknowledge the important role in this research of our ECPAT Member Kenya Alliance for Advancement of Children (KAACR) as well as the hard work by our ECPAT colleagues and researchers.