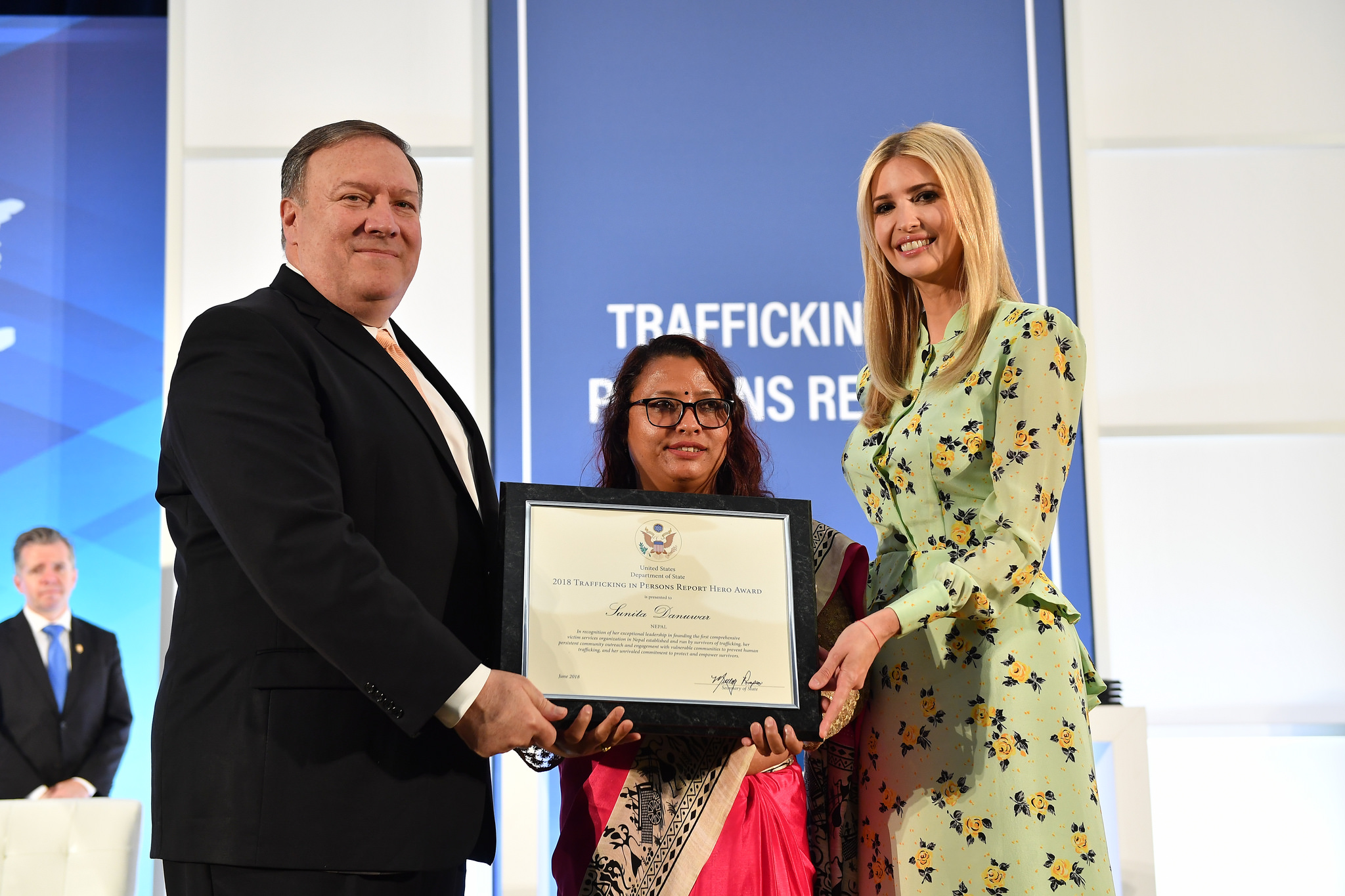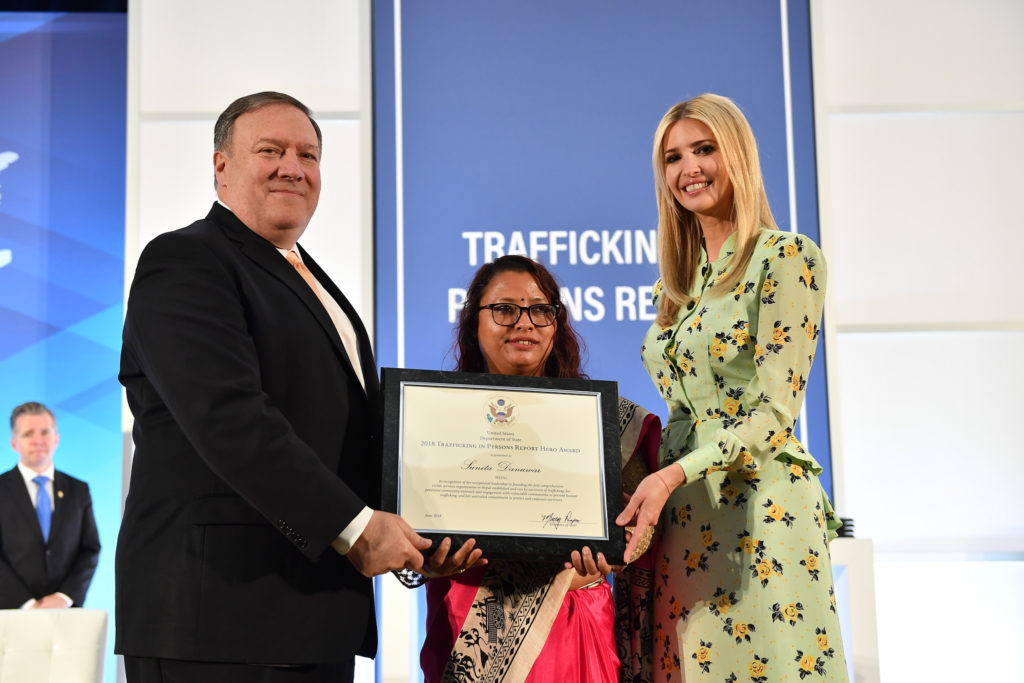 The US State Department has given an award to Sunita Danuwar, co-founder and Executive Director of the NGO Shakti Samuha, in recognition of her efforts to fight human trafficking in Nepal. At a ceremony held in Washington, Danuwar was one of ten activists worldwide honoured for their social work, all of whom received a certificate from U.S. Secretary of State Mike Pompeo and Advisor to the President Ivanka Trump. 
Specifically, Dunuwar was lauded for her efforts to prevent human trafficking in poor and rural Nepali communities, raise awareness about the issue, and provide assistance to victims. Under her leadership, since 1996, Shakti Samuha, which is a member of the ECPAT network, has provided repatriation assistance, legal aid, vocational and life skill training, livelihood support, job placement services, and psychosocial counselling to more than 20,000 people in some of the poorest communities in Nepal.
Dunuwar is now one of Nepal's leading social activists, which is all the more remarkable, given that she herself was once a trafficking victim. From 2009 to 2011, she headed the Alliance Against Trafficking of Women and Children in Nepal, a national network of NGOs working against human trafficking, and served as a board member of the Global Alliance Against Traffic in Women, an anti-trafficking network. Since 2014, she has also served as a survivor representative on the National Committee on Controlling Human Trafficking.
She recently published her autobiography, Ashuko Shakti ("The Power of Tears").