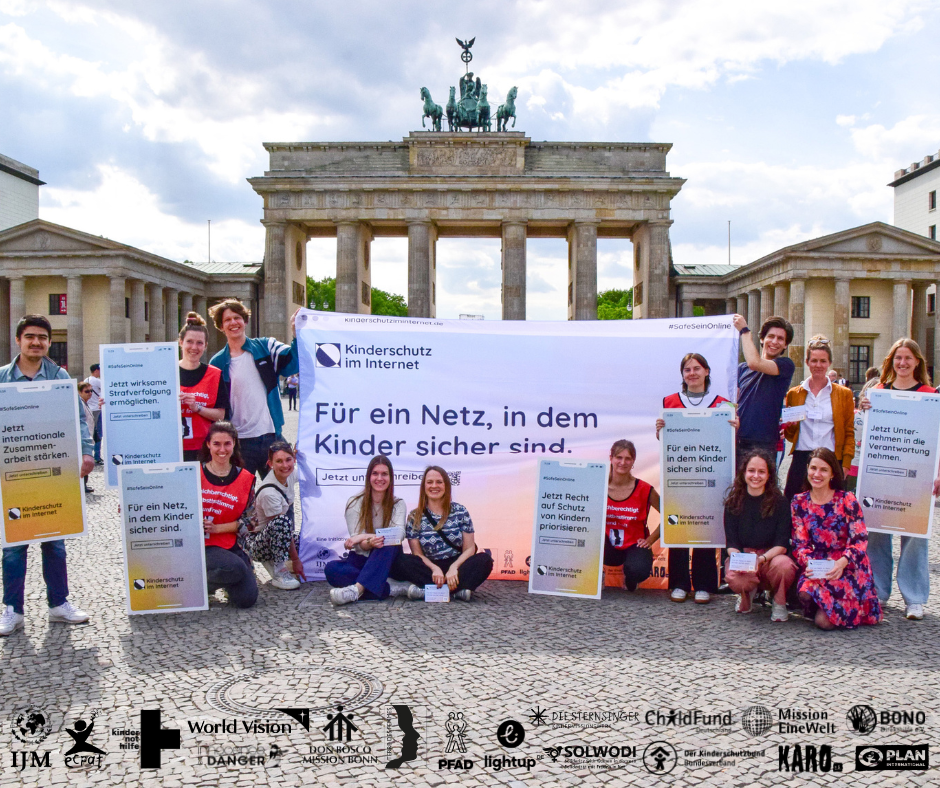 BERLIN — On Thursday, May 11, 2023, ECPAT Germany joined forces with the "Child Protection on the Internet" alliance, composed of 17 German non-governmental child rights and child protection organizations, in a day of action held at the Brandenburg Gate in Berlin. The day of action consisted in raising awareness on the issue of online child sexual abuse, while engaging in meaningful dialogues with both society and political representatives. 
Cases of online child sexual abuse and exploitation continue to rise annually, both in Germany and across the globe. Solely in 2022, NCMEC counted around 31 million child sexual abuse cases reported voluntarily submitted by only a handful of online service providers. 
It is imperative for the German government to assume greater responsibility in strengthening child protection online in the EU. The alliance's key demands include:
Prioritize the right to protection:

The German government must prioritize the implementation of measures that safeguard the rights and protection of children and young people online. This should be considered a top priority.

 
Hold companies accountable:

Tech companies and online service providers should be required to prevent child sexual abuse online by setting up safe by-design platforms. They should also be required to detect, report, and remove child sexual abuse material and grooming online.

 
Strengthen international cooperation

: To effectively protect children from sexual abuse online, there is a need for clear responsibilities and efficient global cooperation structures among law enforcement agencies. Collaboration on an international scale is essential to address the global nature of online crimes against children.

 
Make effective law enforcement possible:

Adequate investment in law enforcement is necessary to prevent and combat sexual abuse against children. This includes allocating resources for knowledge building, as well as mandatory training programs for police and judiciary personnel. Equipping law enforcement with the necessary tools and expertise will contribute to the successful resolution of cases of child sexual abuse.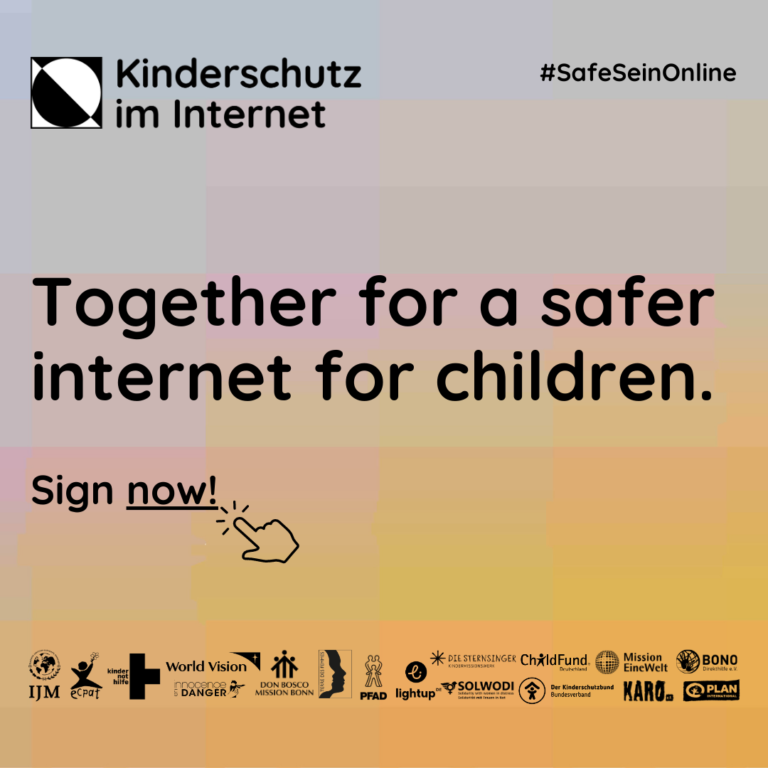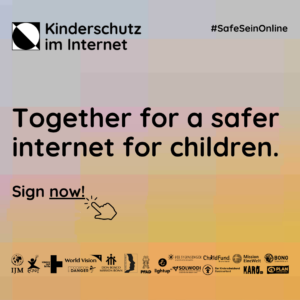 By addressing these demands, Germany has the opportunity to take significant steps towards creating a safer digital environment for children and ensuring their protection from online harm. To emphasize the urgency and significance of these matters, the alliance seeks to collect as many signatures as possible through the "Child Protection on the Internet" petition online. You can sign it by clicking here. The petition is also accessible in English. 
The alliance would like to express gratitude to their coalition partners for their valuable collaboration, the politicians for their support, as well as all the signatories and supporters of the petition.