28 March 2018 – ECPAT has congratulated the Government of Malaysia for recent changes to the law that increased penalties for the sexual exploitation of children. But it has also warned officials there that more needs to be done to protect children, especially from sexual exploitation in the travel and tourism industry.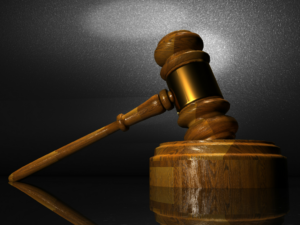 Dorothy Rozga, Executive Director of ECPAT International, addressed dignitaries including from the Ministry of Women, Community and Family Development, and representatives from the Ministry of Tourism in Kuala Lumpur. She said that ECPAT was positive about the 2016 amendment to the Child Act that has established a registry of child sex offenders in Malaysia. She also praised the Sexual Offenses Against Children Act.
"I would very much like to congratulate the Malaysian government for the new Sexual Offenses Against Children Act, passed last year," she said. "This law is very progressive in terms of protecting children from online sexual exploitation and online grooming.  This is a great step forward for protecting children."
 However, Ms. Rozga also said that Malaysia's new law may not go far enough. "This law does not specifically mention the sexual exploitation of children through travel and tourism," she said. "We know that this crime is a massive problem, but it is also clear that there are significant gaps in our understanding of the issue – both in Malaysia and the region."
"This is a crime that happens in the shadows. Criminals like shadows – and right now there is very little information on the number of children sexually exploited through this crime. And it is something that we have to change. I would like to invite the Malaysian government to help us address this as a matter of urgency."
 Malaysia, like all nations in Southeast Asia, is a sex trafficking destination for women and children. And some of those trafficked may end up sexually exploited by travellers and tourists. Almost all cities in this region are affected. Children comprise a significant proportion of the victims, but because there is a lack of research on the issue, precise numbers are difficult to come by.
 ECPAT says that Malaysia has escaped the extremes of some of its neighbours and is less likely to be a destination for traveling sex offenders. However, Malaysia is an exporter of child sex offenders. For example, tens of thousands of Singaporeans and Malaysians visit nearby Indonesian islands each year – some of whom for sexual services. And sex workers on these islands are reported to include children trafficked for sexual purposes.
Malaysia also has the highest number of IP addresses for uploading and downloading child sexual abuse material in Southeast Asia, with close to 20,000 sites detected in 2015.
Read the full report on the sexual exploitation of children in travel and tourism in Southeast Asia (2016). 
Read a report on the general situation of the sexual exploitation of children in Southeast Asia (2018).