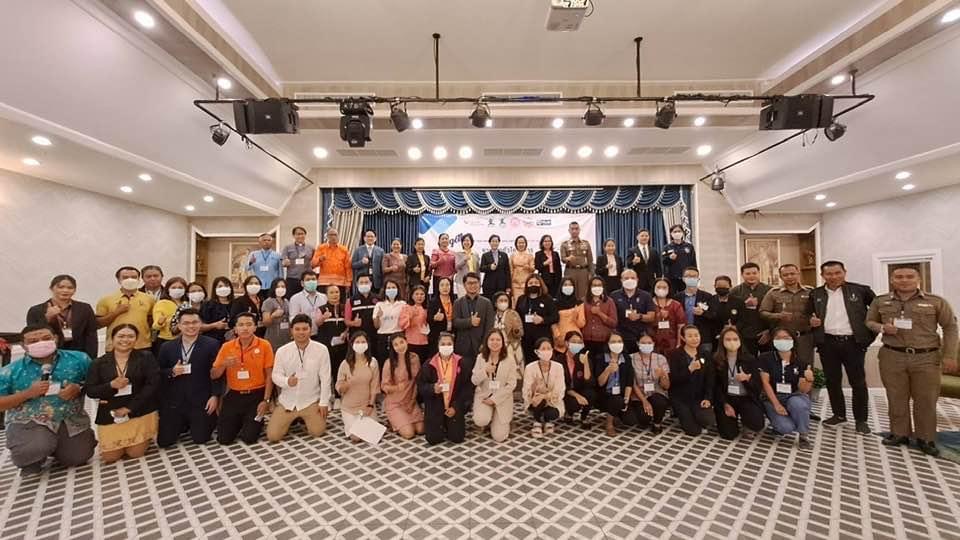 25-26 MAY 2023, THAILAND — ECPAT, in collaboration with Phang-Nga's Shelter for Children and Families and Diocesan Social Action Center of Suratthani Catholic Foundation (DISAC), brought together policymakers, law enforcement agencies, tourism companies, and child protection experts to strengthen child protection efforts and empower young individuals in Thailand.  
Participants discussed how to enhance prevention and response mechanisms within the 'Phang-Nga Child Protection Network' to combat the sexual exploitation and abuse of both Thai and migrant children. Children on the move, especially those accompanying their parents in Thailand from Myanmar face unique challenges and vulnerabilities. They often require additional and comprehensive support. 
To effectively end child sexual abuse and exploitation, participants strongly agreed that children and youth should be involved in co-creating response mechanisms and preventive measures. Improved child and youth participation would also foster a stronger sense of agency and resilience, which is key to prevention. 
"By strengthening prevention and response efforts, supporting migrant children, and empowering children and youth, we can create an environment where no child falls victim to exploitation or abuse." 

Ketsanee Chantrakul, Programme Manager, ECPAT Foundation-Thailand  
Participants also discussed the importance of stepping up efforts in identifying and supporting victims trafficked for sexual purposes in the context of travel and tourism. Effective coordination among law enforcement agencies, civil society organizations, social services, and local communities is crucial to provide victims with the necessary support and prevent these crimes from happening in the first place. 
"Child protection is not just a moral obligation but also an essential pillar of sustainable tourism. It is our responsibility to ensure the safety and well-being of children."  

Mrs. Apinya Chompumas, Director General, Department of Children and Youth, Ministry of Social Development and Human Security. 
The "Together for the Protection and Empowerment of Youth, The TUI Academy Thailand," project was co-financed by the Fund against Child Labour and commissioned by the Netherlands Ministry of Foreign Affairs.