Greetings and congratulations.
It is inspiring to read the report on ECPAT's first 30 years and to see that people in 102 countries are now involved in working to protect innocent and vulnerable children from sexual exploitation.
In the early days of research in four Asian countries to discover why so many girls were disappearing from the villages, we were shocked to find that they were being sold and held as sexual slaves for foreign tourists to abuse. It was even more shocking when the research showed that the extent of the problem was far greater than had been expected. Something had to be done.
My husband, Ron O'Grady, was a gifted speaker with charisma and experience in fundraising. He met with key people in countries around the world and the result was the birth of ECPAT and its campaign of education to stop the sexual abuse of children.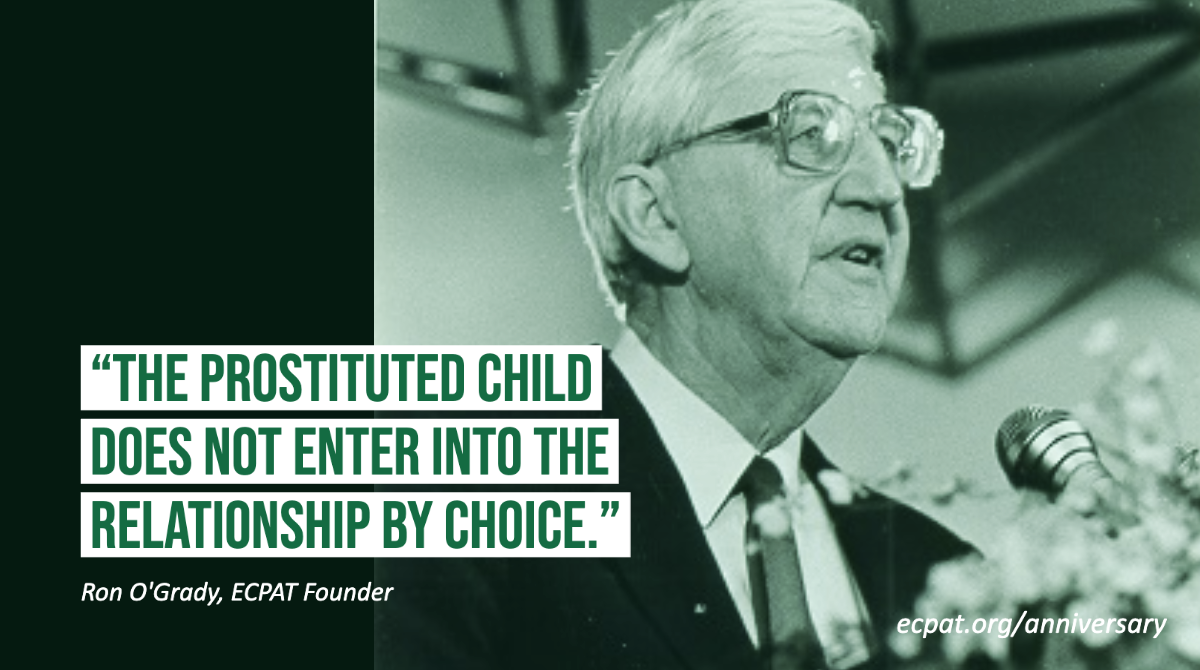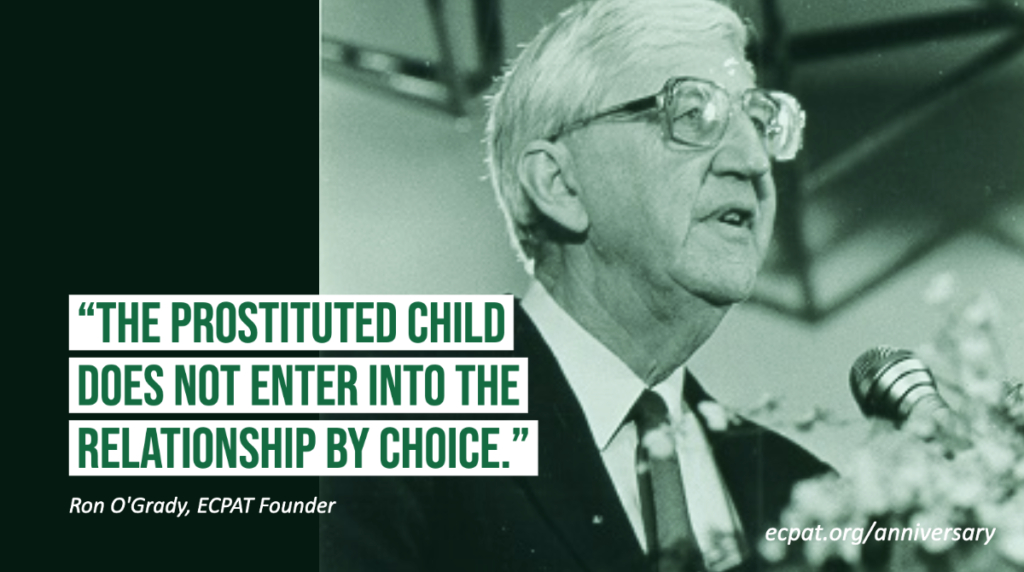 Through this educational campaign within communities, governments, law enforcement agencies and tourism operators, many children have been saved from sexual abuse and the perpetrators are being made accountable for their criminal act of sexually abusing children.
I think of those early days as the lighting of a candle which cast a small flame into the darkness of society's ignorance and disregard. Today, you are burning small candles all over the world and the light they bring is helping to dispel the darkness within many lives.
The issues facing ECPAT are complex and difficult, but to save just one child so she/he can grow to maturity without being used as a sex slave is a source of satisfaction and encouragement.
My heartfelt thanks to all ECPAT workers and supporters who read this message. I wish you well as you work together to protect children – they are the future, carrying our hopes and dreams for a kind and caring world.
Alison O'Grady
June 2020