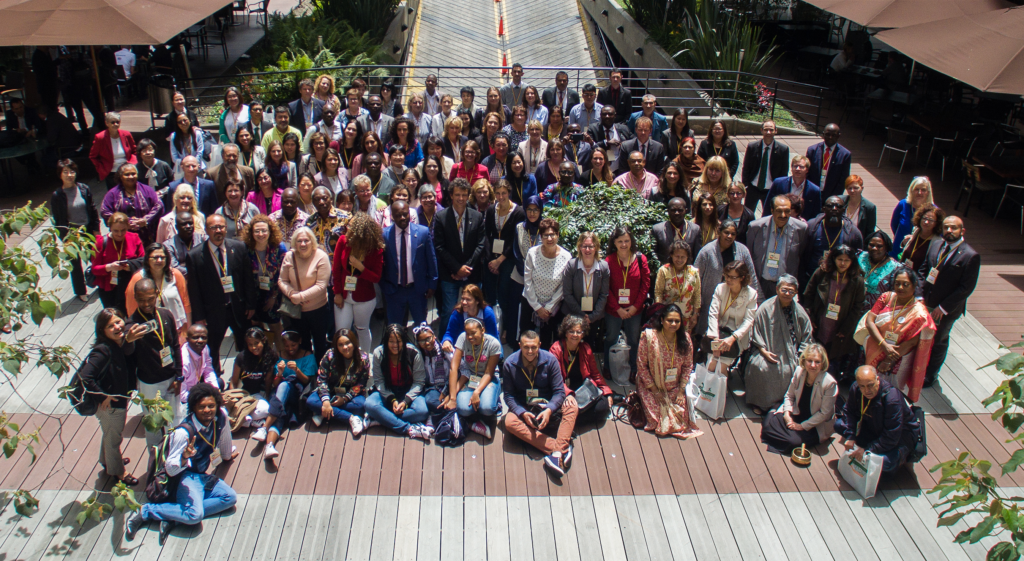 ECPAT International is not a funding agency, but a network that provides technical and capacity building support. ECPAT members make a commitment to work against the sexual exploitation of children in their own countries and regions. Members support the regional and international activities and projects of ECPAT and collaborate on projects and campaigns. ECPAT members also agree to keep ECPAT International informed on a regular basis of their activities and projects.
The Benefits of Becoming an ECPAT Member
Use of ECPAT logo and reference to the membership as per applicable guidelines.
Participation in ECPAT meetings and seminars.
Access to the ECPAT Network Hub, an Intranet for members, and other resources.
Access to specialist skills and professional expertise.
Voting rights in the ECPAT International Assembly.
Participation in ECPAT's regional and global advocacy efforts, including campaigns.
Being part of a global network, sharing experiences, knowledge and ideas with other ECPAT members.
Who Can Apply
The ECPAT Network is very diverse and we welcome collaboration with a variety of organisations and coalitions contributing to our overall mission. If there is already an ECPAT member in your country we encourage you to contact this local organisation directly to find out about opportunities to collaborate.
How to Apply
Write to us at info@ecpat.org. Include information about your work and your interest in becoming an ECPAT member.